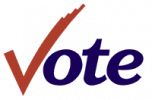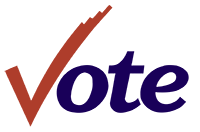 Tues., June 2nd Primary

Election 
SPECIAL NOTICE: In an effort to slow the spread of COVID-19, and to prioritize the health and well being of our staff, customers and families, the Sussex County Clerk's Office is suspending all counter services. All election-related forms should be submitted to our office via email or fax if possible, or if electronic means are not available, mailed via US Mail until further notice. Pursuant to Governor Murphy's EO105, issued March 19, 2020, all candidate petitions filed after March 19, 2020 should be submitted electronically to the proper election official.
COUNTY PETITIONS: Contact County Clerk's Office
FAX: 973-383-7493
PHONE: Call 973-579-0900, ext. 1501 for email options.
MUNICIPAL PETITIONS: Contact your municipal clerk for submission options.
Changes surrounding the current health crisis occur daily. Please check back for future service updates.
AM I REGISTERED TO VOTE IN SUSSEX COUNTY? Click Here
SPECIAL NOTICE TO PRIMARY VOTERS:
New Jersey's Primary elections are "closed," which means that only registered voters affiliated with either the Democratic or Republican parties can participate in those primaries. It also means that voters who are registered as "Republican" will only be allowed to vote a ballot containing Republican candidates, and voters registered as "Democrat" will only be able to vote a ballot containing Democratic candidates. Voters cannot change parties on Election Day; the deadline to change your party affiliation for New Jersey's 2020 June Primary is April 8th. If you are not sure of your party affiliation, don't wait until Election Day to find out. Call  the County Board of Elections to confirm your registration status (973)579-0950.
If you receive a Mail-In Ballot for the June 2nd Primary Election… 
If you plan to vote in this year's Primary Election and you receive a Vote-By-Mail Ballot in the mail from your County Clerk's Office, you should vote that ballot because once you've been issued a paper ballot you are no longer permitted to vote on the voting machines at your polling place.
Legislation signed in 2018 & 2019 by Governor Murphy mandates that County Clerk offices statewide send their voters a Vote By Mail Ballot for all future elections if the voter requested and received a Vote By Mail Ballot* in any election held in 2016, 2017 or 2018. 
*This includes paper ballots voted in person at your County Clerk's Office.
For those voters who were placed on the "All Future Elections" list but who no longer want to automatically receive ballots by mail for every future election, you may opt out at any time by submitting your request in writing to our office. (Keep in mind, however, that if a ballot was already mailed to you for the current election, your "opt out" request will become effective for the next scheduled election; you should vote the mail-in ballot you received *.) For your convenience, COMPLETE & RETURN THIS FORM TO OPT-OUT if you no longer want to receive mail-in ballots for all future elections.  
* if you received a mail-in ballot, but decide you want to vote on the voting machine at your polling place, the poll worker cannot permit you to vote on the voting machine, but will issue you a paper provisional ballot instead.
KNOW BEFORE YOU GO!  If you have questions about the new law and how it might affect your voting options, call our Election Office at 973-579-0900, ext. 1507.
EARLY VOTING OPTIONS …
SPECIAL EXTENDED HOURS for in-person voting will be available at the County Clerk's Office in Newton on the Saturday immediately preceding Election Day from 8 a.m. to 2 p.m. (83 Spring St., Suite 304; use parking lot behind building on Trinity Street)
Anyone can vote early by mail without having to state a reason for wanting to do so. Mail-in Ballots (also called "Absentee Ballots" or "Vote By Mail Ballots") are available up to 45 days prior to Primary and General Election Days. We offer the following options to obtain a mail-in/absentee ballot:
Option 1: Request and Receive Your Ballot by Mail
Option 2: Apply in Person
Option 3: Authorize a Messenger To Deliver Your Ballot
Overseas Voters
Military Voters
Option to Vote by Mail in ALL FUTURE ELECTIONS
In New Jersey, ALL accepted mail-in/absentee ballots are counted on Election Day.
If you require additional information not found at this site, please feel free to Contact Us.