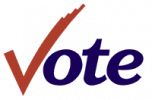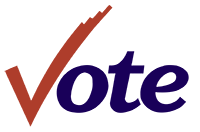 Tues., July 7th Primary

Election
*** Revised Primary Election Timeline ***
issued by New Jersey Division of Elections.
FACE COVERING IS REQUIRED UNTIL FURTHER NOTICE
In an effort to slow the spread of COVID-19, and to prioritize the health and well being of our staff and customers, anyone visiting the Sussex County Clerk's Office is required to wear a face covering/mask until further notice.
SCHOOL BOARD CANDIDATES:
Completed nominating petitions may be submitted in person or electronically by email and must be received by 4:00 pm on July 7, 2020. If the petition is submitted electronically, no hard copy is required to be submitted.
Single Signature Electronic Candidate Petitions
Effective immediately as a measure to mitigate the spread of COVID-19, candidate's can now obtain signatures electronically on a nominating petition. Please be advised that these are only supplemental signature pages. A candidate/designee will still need to complete all of the required documents (i.e. Certificate of Acceptance, etc.) All of the statutory requirements will remain the same.
Instructions for using the Electronic Candidate Petitions
Electronic Petition for single candidate.
Electronic Petition for two candidates filing jointly
Electronic Petition for three candidates filing jointly
Electronic Petition for Initiatives/Referenda for November 2020 general election.
Special Notice to Candidates Submitting Direct Petitions
NJ's Primaries Explained
Notice to Voters Who Automatically Received a Ballot by Mail
EARLY VOTING OPTIONS …
SPECIAL HOURS for in-person voting will be announced. The office is currently closed to the public to help mitigate the spread of COVID-19. Please call 973-579-0900 for updated information on early voting in person at the Clerk's Office (83 Spring St., Suite 304; use parking lot behind building on Trinity Street).
Anyone can vote early by mail without having to state a reason for wanting to do so. Mail-in Ballots (also called "Absentee Ballots" or "Vote By Mail Ballots") are available up to 45 days prior to Primary and General Election Days. We offer the following options to obtain a mail-in/absentee ballot:
Option 1: Request and Receive Your Ballot by Mail
Option 2: Apply in Person
Option 3: Authorize a Messenger To Deliver Your Ballot
Overseas Voters
Military Voters
Option to Vote by Mail in ALL FUTURE ELECTIONS
In New Jersey, ALL accepted mail-in/absentee ballots are counted on Election Day.
If you require additional information not found at this site, please feel free to Contact Us.