#sussexcountyvotes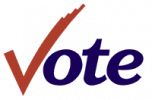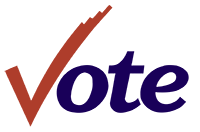 2021 Scheduled Elections: 
4/20/2021 Annual School Election
(If your district holds its annual school election the third Tuesday of April)
6/8/2021 Primary Elections
Primary Election Handout (pdf)
11/2/2021 General Election
PRIMARY NEWS! The Democratic & Republican Primary elections are taking place on TUESDAY, June 8th … and polling places WILL BE OPEN for in-person voting

on voting machines.
Voters can expect to receive their Sample Ballot on or around June 2nd; your Sample Ballot will provide you with the location of your polling place.
If you prefer to vote by mail, you always have the option to do so. You can request a mail-in ballot from our office by submitting an Application to Vote By Mail. Or, if you already requested to be put on a list to automatically receive mail-in ballots for all future elections, you should receive your mail-in ballot by the first week in May. (Ballots are due back by close of polls on Election Day, June 8th; see ballot instructions enclosed with your mail-in ballot for more detailed information.) Check out the tabs below for more information about voting by mail.
NOTICE REGARDING THE "ALL FUTURE ELECTION" MAILING LIST: Some voters have expressed concern that, because they voted by mail under Executive Order in the 2020 elections, they will be placed on the list to automatically receive mail-in ballots in all future elections. THIS IS NOT TRUE. Voters who voted by mail under executive order in 2020 will NOT be put on this list and so have no need to opt off the list.
Overseas voters are permitted to vote via regular mail, fax, or e-mail. This service is available to Sussex County residents (or former residents) who are living or working out of the United States, including military personnel and their dependents.  Types of "Overseas" voters U.S. citizens living permanently overseas may vote a Federal Overseas Ballot, which allows them to vote for Federal offices only, including President, U.S. Senate, and Congress; whereas U.S. citizens visiting or residing temporarily overseas are eligible to vote the complete ballot of their permanent address in the U.S. Visit fvap.gov for more complete information on overseas voting.
Military servicemen and women and their dependents, and civilians attached to or serving in the military are permitted to vote electronically. For more information on registering to vote or voting absentee while in or attached to the military visit fvap.gov.  Note that voted ballots must be received by the County Board of Elections before the close of polls on Election Day.
In New Jersey, ALL accepted mail-in/absentee ballots are counted on Election Day. Provisional Ballots are counted after the deadline for receiving mail-in/absentee ballots has passed.
If you require additional information not found at this site, please feel free to Contact Us.