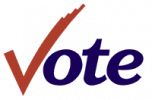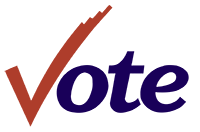 NEXT ELECTION: 
Tues., 

November 5th General Election (includes school board races) 
BALLOT DRAW for General Election candidates to take place Aug. 12th
County Clerk Jeff Parrott will conduct a ballot draw on
Monday, August 12 at 3 p.m.
to determine the order of the candidates on this November's General Election ballots. The drawing will begin promptly at 3 p.m. in the County Clerk's conference room located in Suite 304 of the Cochran House Building, 83 Spring Street in Newton. This event is open to the public.
SPECIAL NOTICE ABOUT VOTE-BY-MAIL:

If you receive a Vote-By-Mail Ballot in the mail from your County Clerk's Office, you should

vote that ballot

; you will

not

be permitted to vote on the voting machines at your polling place.
On August 10, 2018, new legislation went into effect that changed the options voters have when voting by mail, AND, IMPORTANTLY, changed the way SOME voters have been assigned to vote in future elections. If you voted by mail in the 2016 General Election, the new law assigned you to be a "Vote-By-Mail Voter" — unless you notify your county clerk in writing that you want to be removed from the permanent vote-by-mail list.
COMPLETE & RETURN THIS
FORM TO OPT-OUT
 if you no longer want to receive mail-in ballots for all future elections.
KNOW BEFORE YOU GO!

  If you have questions about the new law and how it might affect your voting options, get answers BEFORE you go to the polls! Check out our Vote by Mail Q&A page.
 Still have questions? Get the facts … Call your County Clerk's Office.
EARLY VOTING OPTIONS …
SPECIAL EXTENDED HOURS
for
in-person voting
 are available at the County Clerk's Office in Newton on the 
Saturday immediately preceding Election Day of Primary and/or General Elections from 9 a.m. to noon
. (83 Spring St., Suite 304; use parking lot behind building on Trinity Street)
Anyone can vote early by mail without having to state a reason for wanting to do so. 
Mail-in Ballots (also called "Absentee Ballots" or "Vote By Mail Ballots") are available up to 45 days prior to Primary and General Election Days. We offer the following options to obtain a mail-in/absentee ballot:
Option 1: Request and Receive Your Ballot by Mail
Option 2: Apply in Person
Option 3: Authorize a Messenger To Deliver Your Ballot
Overseas Voters
Military Voters
Option to Vote by Mail in ALL FUTURE ELECTIONS
In New Jersey, ALL accepted mail-in/absentee ballots are counted on Election Day. If you require additional information not found at this site, please feel free to
Contact Us
.
TOP OF PAGE