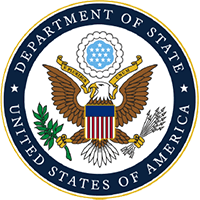 U.S. Department of State
Bureau of Consular Affairs
Passport Services
Because of public health measures to prevent the spread of COVID-19, the Department of State has limited its U.S. passport operations. Our passport agencies are closed to the public and can only serve customers with a qualified life or death emergency and who need a passport for immediate international travel within 72 hours.
Customer can still apply at a passport acceptance facility for routine service only. However, Passport Services will not be able to meet its usual processing time of 6-8 weeks for routine service. Customers should expect significant delays beyond the time period it normally takes to receive their passport and citizenship evidence documents.
Passport Services ceased offering expedited service on March 19.
For the latest passport information on Passport Services operations, please visit our website at travel.state.gov or you can follow us at @travelgov on Facebook, Twitter, and Instagram.
We thank you for your patience and understanding!
CA/PPT/PMO/S/CS 4.17.20